Message from the President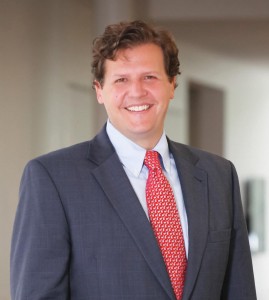 It's an exciting time at Longwood, a period of great consequence and momentum that will leave its mark on the university for decades and even centuries to come. In an era of great turbulence across higher education, we are engaged in critical work. The very health of our democracy depends on our success in preparing citizen leaders, which in turn depends on the camaraderie that makes a Longwood education more than the sum of its parts.
A critical part of the magic of Longwood is its place—our handsome and historic campus, our facilities, the increasingly vibrant community of Farmville. For the "place" of Longwood, it is a period of particular excitement. Campus construction projects under way include the Upchurch University Center, which will anchor Wheeler Mall and Brock Commons, the new Maugans Alumni Center, and an assortment of academic and residential buildings also in the pipeline. Amidst all this, we are beginning work on a new campus master plan, which will lay out a vision of Longwood well into this century.
Our focus is building a better version of Longwood's already strong self, not transforming it into something new. New buildings will echo the classical architecture of those already in place. This year's enrollment is our largest ever, and we may grow a little more in the years ahead. But unlike many institutions, we harbor no desire to grow for the sake of growing. The human-scale learning that takes place on our campus, in the classroom and beyond, is what make us special. Our campus will reinforce that focus, not replace it.
The "place" of Longwood, including our new construction, is made possible by support from the Commonwealth and from generous donors like you. But of course Longwood is much more than its buildings. Your contributions of unrestricted dollars to the Annual Fund are essential for supporting our faculty and the classroom experience that transforms our students. Your contributions to financial aid make Longwood possible for those who could not otherwise afford it. Your contributions to places within the university that hold particular meaning to you, such as athletics or the LCVA, are also essential for our work.
Thank you for your support in 2013-14, and for all you do for Longwood.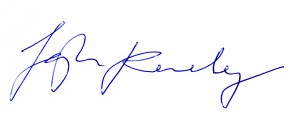 W. Taylor Reveley IV